Opportunity for researchers to consult with new Race and Ethnicity Advisory group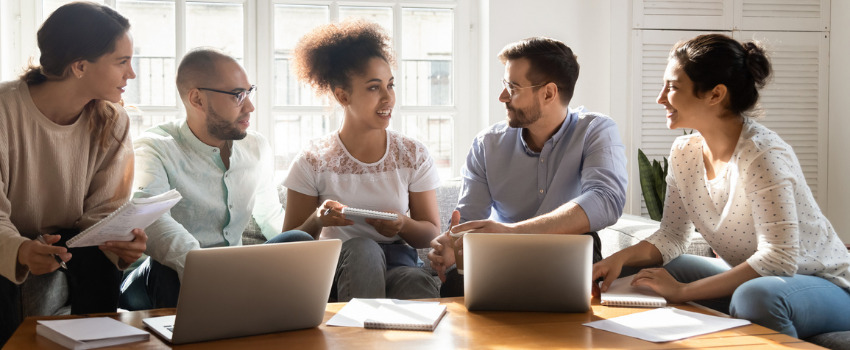 Researchers are invited to work with our new Race and Ethnicity Advisory (READ) group, to consult individuals from a wide range of under-represented ethnic communities and receive diverse perspectives and insights on how best to conduct mental health research.  
The NIHR Maudsley Biomedical Research Centre has launched a new Race and Ethnicity Advisory group as part of its commitment to keeping principles of Diversity, Inclusion and Equality at the heart of its activities. The group offers researchers an opportunity to consult with individuals from under-represented ethnicities who are passionate about mental health research and race equality, to help make improvements in conducting their research.
The new READ group was borne out of a proposal from a series of Race Equality working groups that were run last year to find out how the BRC can improve our approach to conducting research. One of the ideas suggested by these working groups was a Race and Ethnicity Advisory Group, to provide advice on research studies and support our researchers with guidance and insight.
Alysean Banks, READ Group participant said: "I joined the READ Group because it creates an effective method of addressing the absence of minority ethnic voices in key research. It also provides an opportunity to contribute and combine my knowledge and lived experiences as a Black person with a diverse group of individuals who share a common goal." 
How can the READ Group support your research?
The group can offer cultural and ethnic insights into all aspects of research. Examples of what the group could help with include, but are not limited to:
Early-stage research – developing funding applications which consider the voices of under-represented ethnicities.
Material preparation – reviewing participant-facing documents, questionnaires, fliers, websites, etc. and reviewing them for inclusivity, relevance and appropriateness.
Research proposals - Assessing whether a research proposal may or may not be attractive to different ethnic groups, and why.
Recruitment - Supporting recruitment strategies to reach out to minoritized communities.
Promotion - Advising on the dissemination and sharing of findings with the wider community.
Analysis - Providing context to unexpected findings, or accounting for ethnic differences in outcomes.
What level of involvement can the READ Group offer?
The READ group is available to assist on different levels of involvement, from providing feeedback over email to working in-person with the research team over a sustained period of time. Examples of the possible ways in which the group could advise include:
Providing quick feedback on content created to communicate the research, e.g. a poster, abstract, blog post - this can be emailed to the group and written feedback will be provided within a short timeframe.
Meeting with group members to discuss your project and processes, and what you need help with - this could be communicated to the group with documents or a presentation. 
Playing more of an in-depth role in research if required and advising on an ongoing basis. Please note members would need to be paid for any work which goes beyond the remit of READ group members.
Case study
In 2022, Dr Alice Wickersham, ADR UK Research Fellow, King's College London, was investigating similarities and differences in how ethnicity was recorded in the Police National Computer (PNC) and the National Pupil Database (NPD). She consulted with the READ group on the emerging findings.
Watch a video about her experience consulting with the READ Group. 
If you are interested in applying to work with the READ Group, please fill in the form below:
Tags:
Staff News -
By
NIHR Maudsley BRC
at 20 Aug 2021, 11:25 AM
Back to Blog List