Professor Sally Marlow to be first Researcher in Residence at BBC Radio 3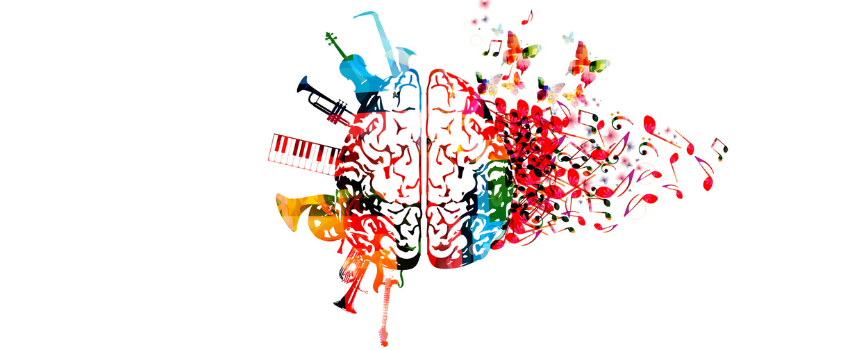 Professor Sally Marlow, Research Champion for Impact and Engagement at the NIHR Maudsley BRC and Engagement and Impact Fellow at the Institute of Psychiatry, Psychology & Neuroscience, King's College London, has been appointed as the BBC's first Researcher in Residence, to be based at BBC Radio 3.
Throughout Autumn/Winter 2022, Sally will be working with colleagues and clinicians in a range of fields such as genetics, medical informatics and neuroimaging, as well as researchers in the arts and humanities to explore ideas around the intersection of mental health, music, arts and creativity.
She will be based in Radio 3's office at Broadcasting House, where she will meet regularly with programme commissioners and editors to explore how she can contribute to content across Radio 3's programming.  This will include developing ideas with King's colleagues for documentaries and discussions.
Her first programme will mark World Mental Health Day (10th October) – a special episode of Music Matters, introduced by Tom Service, which will investigate the relationship between mental health, music and the arts, broadcast on Saturday 8 October, 11:45 – 12:30. Tom talks to composer Gavin Higgins about how he used music and in particular playing in brass bands to cope with symptoms of obsessive compulsive disorder as a child. The episode also features an overview of the City of London Sinfonia's 'Sound Young Minds' programme which, in partnership with Bethlem and Maudsley Hospital School, uses music-making and sharing to help young people living with severe mental health and psychiatric conditions.
Listeners will also be able to tune into a mental health themed playlist on BBC Sounds, which explores the current scientific thinking around music and mental health.
The role has been  funded by the King's College London Economic & Social Research Council (ESRC) Impact Acceleration programme, which aims to support innovative and imaginative approaches to knowledge exchange and impact, particularly among non-academic audiences and partners. King's Culture will provide ongoing support to develop and produce content with academics and external partners as part of a longer term partnership between King's and Radio 3.
Professor Sally Marlow has been working with the BBC for several years, producing radio documentaries for Radio 3, Radio 4 and the World Service, such as 'Storm and Stress' (2018), a four-part series for BBC Radio 4. 'Storm and Stress' explored the medicalisation of adolescent mental health, featuring young people, clinicians, service users, academics and other figures including the Health Secretary at the time, Jeremy Hunt MP. For Radio 3 her documentaries include "Hotel Genius", in which as Director's Visitor at the Institute for Advanced Study, Princeton she explored the importance of curiosity driven research. In May 2022 she presented 'Bound to the Mast', a discussion on Mental Health Act reforms which aim to empower those with mental illness to have more control over their treatment.
In her current engagement roles at the IoPPN and NIHR Maudsley BRC, she works with cultural partners, community groups and service users to create events and activities to support research. She also works on arts and mental health projects, and is Associate Editor for Culture at The Psychologist.
Professor Sally Marlow, Research Champion for Impact and Engagement at the NIHR Maudsley BRC and Engagement and Impact Fellow at the Institute of Psychiatry, Psychology & Neuroscience, King's College London said:
"This Residency will allow me to develop my radio work to the next level, whilst showcasing the breadth of research in King's to new audiences, provoking debate and discussion. I am very grateful to the BRC and King's IoPPN for supporting me to take this secondment, and the ESRC for providing funding to develop projects."
Matthew Dodd, BBC Radio 3's Head of Speech Programmes said:
"BBC Radio 3 is delighted to have welcomed Sally Marlow as our first ever researcher-in-residence. We are a radio station with strong links to the academic world – but we have never had the opportunity until now to work so closely with a scholar who has dedicated time to think about the ways in which King's College London can work with the Radio 3's programming. Sally's residency is a pioneering project – and she's been welcomed by our production teams with enthusiasm. We're looking forward to exploring the ways a classical music station can collaborate with specialisms such as Sally's and understand how listeners can reap the benefits of Sally's work on mental health."
Tags:
Public engagement -
By
NIHR Maudsley BRC
at 26 Sep 2022, 14:06 PM
Back to Blog List