New multi-centre clinical trial to investigate psilocybin therapy in anorexia nervosa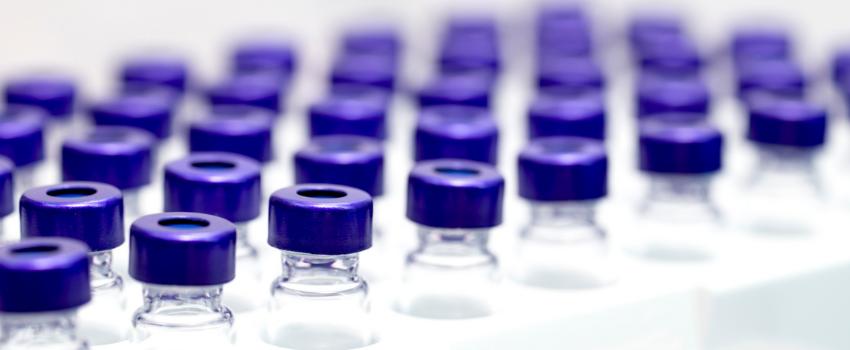 Researchers and clinicians from the Institute of Psychiatry, Psychology & Neuroscience (IoPPN) at King's College London and South London and Maudsley NHS Foundation Trust will be part of a new trial involving four centres that will explore the potential therapeutic benefits of psilocybin for adults living with anorexia nervosa.
The trial is being conducted with the support of COMPASS Pathways, a mental health care company dedicated to accelerating patient access to evidence-based innovation in mental health.
Multi-centre trial
Anorexia nervosa is a serious mental illness where people try to keep their weight as low as possible by not eating enough food or exercising too much, or both. It is most common in young women and typically starts in the mid-teens. Globally, about 2.2% of women and 0.3% of men experience anorexia nervosa at some point in their lives, but there are currently no approved pharmacological treatments.
The upcoming trial will compare the effects of 25 mg and 1 mg of investigational COMP360 psilocybin when administered with psychological support, in 60 adult participants with anorexia nervosa. The King's IoPPN/South London and Maudsley NHS Foundation Trust partnership is one of four world-leading research institutes that are part of the study, alongside Columbia University Irving Medical Center, University of California San Diego School of Medicine and Sheppard Pratt.
Any changes in symptoms after COMP360 psilocybin therapy will primarily be measured using the Eating Disorder Examination (EDE) interview. Researchers will be investigating whether there is a change from baseline in the EDE global score four weeks after the administration of COMP360 psilocybin therapy.
Need for novel treatments
Janet Treasure, Professor of Adult Psychiatry at IoPPN and co-lead of the trial at the King's College London site said: "Currently there are no drug treatments for anorexia nervosa and psychological treatments are less effective in people with comorbid depression and a long duration of illness. It is possible that medication that has been found to be of benefit for treatment resistant depression such as psilocybin may be also of value for anorexia nervosa as earlier studies using transcranial magnetic stimulation (TMS) - also used for treatment resistant depression - has shown promise. Based on the results from early studies of psilocybin it is important that we now investigate the possibility that this could be a new treatment for anorexia nervosa using a thorough clinical trial method and a multi-centre approach."  
Dr Hubertus Himmerich, Clinical Senior Lecturer at IoPPN and Consultant Psychiatrist at South London and Maudsley NHS Foundation Trust and co-lead of the trial at King's College London site added: "Up to the present day, no psychopharmacological agent is approved for the treatment of anorexia nervosa; and there is no indication that traditional psychiatric medications have the capability to improve the core psychological symptoms of anorexia. Psilocybin, however, might be a game changer, because it could have the potential to shift thinking patterns and behaviour in those who have had anorexia for a long time."
The announcement of this trial follows positive early signals from an exploratory, open-label trial which released its results in May.
Dr Guy Goodwin, Chief Medical Officer, COMPASS Pathways, said, "There are no approved pharmacological treatment options for people living with anorexia nervosa, and we are determined to change this. We are conducting this rigorous clinical trial to understand whether COMP360 psilocybin, with psychological support, could help people living with anorexia nervosa who urgently need new options."
This will be the first study to use myPathfinder, COMPASS' digital application for supporting patients throughout their COMP360 psilocybin journey. The app is optional for participants in the study, providing engaging education about the therapy model, and with participant consent, collecting real-world data for research on treatment responsiveness.
Tags:
Novel Therapeutics -
By
NIHR Maudsley BRC
at 28 Jul 2022, 08:37 AM
Back to Blog List