Your path in research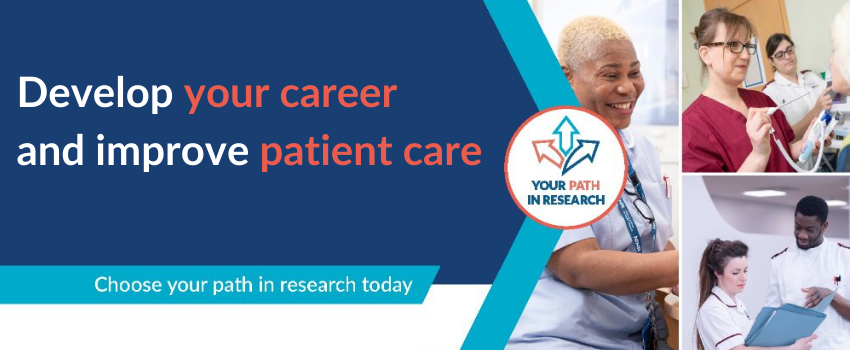 Engaging in research can be a powerful way for healthcare professionals to improve patient care and develop their career. The annual NIHR Your Path in Research campaign aims to highlight how research can be integrated with a clinical role, as well as providing support and information for those interested in taking the next steps into research.
The COVID-19 pandemic has shown just how important research is. Research is critical to help discover which interventions work better for patients and ensures existing treatments are used in the best possible ways. It helps to find answers, fill gaps in knowledge and ensure best practice.
We marked the campaign by asking staff to tell their journeys of bringing together clinical practice in healthcare settings with academic and research work. They work in a wide range of roles across the NIHR Maudsley BRC, Institute of Psychiatry, Psychology and Neuroscience (IoPPN) and South London and Maudsley NHS Foundation Trust (SLaM). 
Dr Rina Dutta 
Rina Dutta is the Research Training and Capacity Development co-lead at the NIHR Maudsley BRC,  a Clinician Scientist Fellow of the Health Foundation in partnership with the Academy of Medical Sciences and a Consultant Psychiatrist at SLaM. She discusses her enjoyment of training the next generation of mental health researchers, and top tips for anyone considering a career in clinical academic research.
Miguel Vasconcelos Da Silva 
Miguel Vasconcelos Da Silva is a Registered Nurse, and Dementia Theme Manager in the Department of Old Age Psychiatry at the IoPPN. His experiences working in care homes led to an interest in carrying out research into dementia, and he now works with a network of care homes to bring them most up-to-date knowledge and treatments. 
Dr Brendon Stubbs
Dr Brendon Stubbs is an NIHR Advanced Fellow, Head of Physiotherapy at SLaM and a Senior Clinical Lecturer at the IoPPN. Brendon began his career in a clinical role as a physiotherapist but his passion and curiosity for research led to him undertaking a PhD, and now he combines the two in his roles at IoPPN, SLaM and as an NIHR Advanced Fellow.
Dr Mano Manoharan
Dr Mano Manoharan is a Consultant Perinatal Psychiatrist at SLaM and Honorary Senior Clinical Lecturer and Researcher at the IoPPN. Starting out as a full-time clinician at SLaM, she began collaborating with researchers and experts at the IoPPN, and now strongly advocates for a clinical academic career as a way of fostering analytical thinking, and bringing evidence-based treatments to patients.
Want to develop a career in research?
If you are a health and care professional and are interested in finding out how to get more involved in research, visit the NIHR website to see how they can support you in your path: NIHR Your Path In Research.
Tags:
Training & capacity development -
By
NIHR Maudsley BRC
at 1 Nov 2021, 11:21 AM
Back to Blog List