CUES-Ed: Promoting mental health and wellbeing among primary school children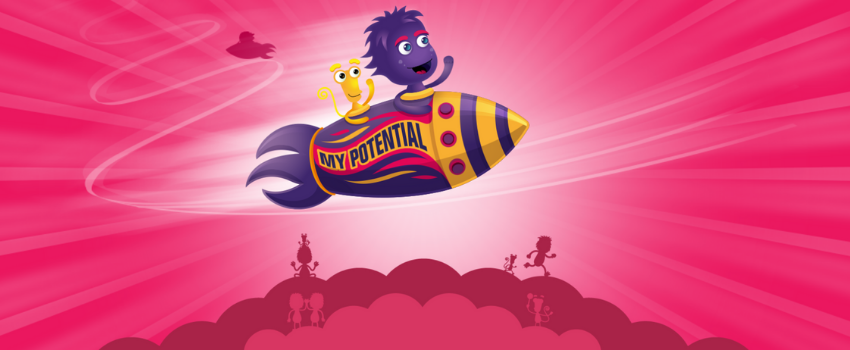 To mark Children's Mental Health Week (7-13 February 2022), we are highlighting some of the services available and research that has been conducted into young people's mental health in partnership with South London and Maudsley NHS Foundation Trust and the Institute of Psychiatry, Psychology and Neuroscience.
As many as 1 in 8 school aged children will experience a mental health problem, with many more experiencing significant emotional difficulties which impact on learning, behaviour, social relationships, motivation and decision making, and increase vulnerability to mental health difficulties in later adolescence and adult life.
Interventions to equip young people to deal with challenges to their mental health during adolescence must begin in childhood – and specific feedback from young adolescents taking part in a Cognitive Behaviour Therapy research trial also advocated for earlier preventive interventions.
CUES-Ed, an innovative CBT based programme 
To meet this need, Clinical Psychologists and CBT Therapists from South London and Maudsley NHS Foundation Trust developed CUES-Ed - an innovative mental health promotion and prevention programme delivered to whole classes of 7-10 year-olds in primary schools. CUES-Ed ensures children learn the basics of looking after themselves and their mental health - and is rooted in evidence-based CBT to help children recognise and make links between thoughts, feelings, and behaviours. Cognitive strategies and simple but effective behavioural techniques are taught through fun hands-on activities that make abstract concepts more concrete and memorable. Flexible and adaptive responses to difficulties are promoted, including self-regulation as well as support-seeking and recognising when extra help is needed - encouraging children to learn the skills that can help build their resilience from an early age.
CUES-Ed has been delivered to >6,500 children across south-east London - in-service evaluation has demonstrated high rates of acceptability and improvements in wellbeing. Importantly, children identified as more vulnerable (scoring within a clinical range on self-report measures of wellbeing/distress and emotional and behavioural difficulties) consistently show significant improvement following the CUES-Ed programme.
Reaching children across the UK 
With the generous support of The Monday Charitable Trust, CUES-Ed has recently been able to drive forward its ambition of improving the mental health resources and education available to all children in the UK by digitising the CUES-Ed programme to provide an accessible, evidence-based intervention at a much greater scale. South London and Maudsley clinicians together with colleagues at the Institute of Psychiatry, Psychology & Neuroscience, King's College London, are testing the effectiveness of this digital version through a Randomised Control Trial.  Further expansions will include involving young people in the co-design of CUES-Ed top-up sessions for children in the key transition stages of Year 6 and Year 8 to bolster their resilience to new challenges.
CUES-ED is also committed to enhancing the flexibility and scope of delivery and provides small group programmes to children with Autism Spectrum disorders in clinical settings.  To ensure sustainability and national expansion, we will develop a training model for local CAMHS practitioners and test the feasibility of this approach within the Trust.
Tags:
Child & Neurodevelopmental disorders - Digital Therapies -
By
NIHR Maudsley BRC
at 7 Feb 2022, 10:22 AM
Back to Blog List