NIHR Fellowship awarded to Dr Brendon Stubbs for research in persistent pain and serious mental illness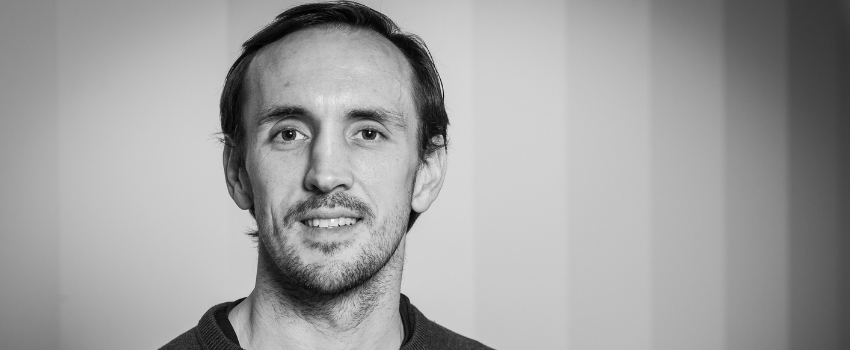 Dr Brendon Stubbs, Head of Physiotherapy at the South London and Maudsley NHS Foundation Trust (SLaM) and Senior Clinical Lecturer at the IoPPN, has been awarded a new five year National Institute for Health Research (NIHR) Advanced Fellowship of £916,000. The award will enable him to undertake research on the identification and management of persistent pain in people with severe mental illness (SMI).
Persistent pain and SMI are leading causes of years lived with disability. Despite this, little research has been done to understand this issue and those with SMI continue to be excluded from mainstream research studies on pain.
Clinical Record Interactive Search (CRIS)
This NIHR funded research project will include using local secondary mental healthcare records drawn from Clinical Record Interactive Search (CRIS) and links to comprehensive Primary Care information from Lambeth DataNet. Through the analysis of this data the research aims to better understand the health and social impact of pain for people with SMI and identify inequalities in access and treatment for pain in routine care.
This work will be replicated using national data from Clinical Practice Research Datalink (CPRD) including 16 million active patients. Dr Stubbs and his research team will work with patients, carers and multiple stakeholders to design and deliver all of this research. The results will be used to develop a new treatment pathway for people with SMI and pain, which will be tested in the NHS.
Dr Brendon Stubbs said: 
"I am delighted to have been awarded this NIHR Advanced Fellowship to address this important issue of persistent pain in people with severe mental illness and develop a new physiotherapy-led model of care. For almost 20 years my clinical work has focussed on helping people with mental illness and pain, and too often people tell me they have experienced great difficulty for long periods of time in getting adequate help or accessing standard pain management services."
Addressing a neglected issue
His earlier work has identified that pain is common in people with SMI (affecting at least one third) and these people have different pain thresholds, meaning pain may go unnoticed or overlooked for longer periods than people without SMI. Additionally, many have difficulty accessing pain management services and pain is undertreated in mental health services.
He continued: "This award provides an ideal opportunity to address this important and neglected issue through working with patients and many stakeholders to better understand the experience of this group. The opportunities within the NIHR Maudsley BRC, SLaM and the wider IoPPN offer an unparalleled prospect to make a difference to patients locally and further afield in the near future."
Dr Stubbs will work with Professor Robert Stewart, Professor Fiona Gaughran, Dr Mark Ashworth, Dr Ben Carter , Dr Alex Dregan across King's College London, and Professor Sallie Lamb co-director of Oxford Clinical trials unit and Dr Toby Smith.
Dr Robert Stewart, Professor of Psychiatric Epidemiology & Clinical Informatics at the IoPPN said:
"As an academic physiotherapist already leading mental health research in his field, it is excellent that Brendon will be further supported by this prestigious award. His work plays an important role in understanding the interface between physical and mental health – a core priority for the NIHR Maudsley Biomedical Research Centre. He will also help develop our widening Clinical Informatics infrastructure, working with both mental health records information held on CRIS and comprehensive Primary Care information from Lambeth DataNet." – Dr Robert Stewart, Professor of Psychiatric Epidemiology & Clinical Informatics at the IoPPN
The NIHR is the largest UK funder of health research, and the largest national clinical research funder in Europe.
Tags:
Staff News - CRIS - Informatics -
By
NIHR Maudsley BRC
at 26 Jul 2021, 10:36 AM
Back to Blog List