People with depression "stagnating" in primary care, says top UK Psychiatrist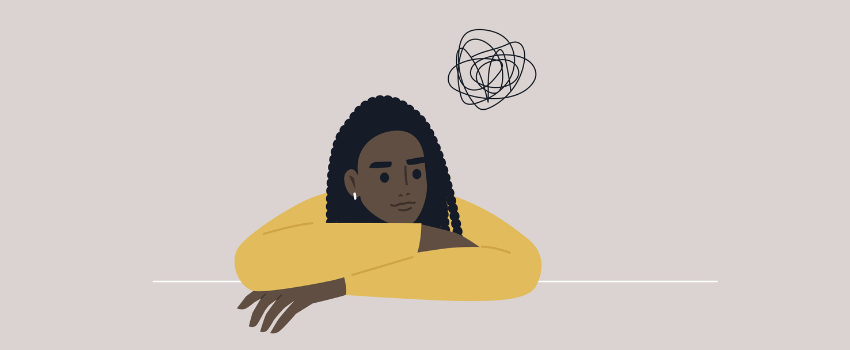 A new study from researchers supported by the NIHR Maudsley Biomedical Research Centre has found "substantial and concerning" gaps in the level of care being provided to people with depression. It also warns that those able to access care are "stagnating" in a system that results in their illness persisting for longer than it should.
The study, published in European Psychiatry, was led by the Institute of Psychiatry, Psychology & Neuroscience (IoPPN) at King's College London and funded by the European Brain Council. It made a series of recommendations that the authors hope will deliver a better quality of care to those in need, as well as opening up the system to ensure that more people can access help.
The disabling impact of depression
Major Depressive Disorder (MDD) affects over 300 million people worldwide at any time and is considered to have the greatest burden of disability of all illnesses due to its high prevalence, the disabling impact of depressive episodes, and low treatment response. Half of those who experience MDD will either have chronic or repetitive episodes of depression over their lifetime.   
Professor Allan Young, NIHR Maudsley BRC Theme Lead for Translational Therapeutics, Professor of Academic Psychiatry at the IoPPN and the study's senior author, said:
"The effective treatment of depression is one of the country's biggest health challenges that we face right now. Our study has found that there are worrying gaps in the treatment pathways of those with MDD. High rates of missed diagnosis mean that vast swathes of the population cannot get the help that they need, while a lack of follow ups and access to more specialist care often means that those experiencing severe depression are stuck stagnating on a pathway that is not treating them as effectively as it should."
Areas where treatment of depression is falling
The study sourced data from papers with a focus on the treatment of depression in six European countries, including the UK, and conducted an analysis of the care pathways available to people. Despite about 30 million people experiencing depression in Europe, the available data highlighted five key areas where the treatment of depression is falling:
Rate of detection
Time to diagnosis and treatment
Rates of treatment
Frequency of follow ups after treatment
Access to specialist services
The researchers found that approximately half of people with depression have not been diagnosed, while the average time to diagnosis can range from one to eight years, depending on the study. The studies examined also showed that many patients are not undergoing treatment at any one time, with especially low rates of psychological interventions like Cognitive Behavioural Therapy (CBT).
In the UK specifically, researchers found evidence of an eight-year average wait between a person showing initial symptoms and them first contacting a health professional, while studies reporting on rates of untreated depression can be as high as 77 percent. Some studies suggest that rates of pharmacological treatment appear at approximately twice the rate of psychological.
Improving access to depression treatments
Dr Rebecca Strawbridge, a post-doctoral research associate at King's IoPPN, researcher for the NIHR Maudsley BRC's Translational Therapeutics theme and the study's first author, said:
"It is important that, in establishing where care is failing people with depression, we also look to provide ways that those failings can be improved upon. Working collaboratively with an international group of experts, we have put forward a range of recommendations that we hope will bring current practices more into line with best practices.
"These include longer appointments with a GP, to ensure that people can be properly diagnosed, increasing treatment provision so that the 'right' treatment is available to each patient, greater levels of continuity of care following treatment to establish how patients have responded."
Finally, the researchers recommend providing improved access to specialist interventions so that those with the most severe forms of the illness are not left stuck with ineffective treatments.
The researchers suggest that there are significant implications to not seeking to close the treatment gaps. Illness that goes either undetected or untreated leaves individuals at risk of worsening health. This is also a problem for those with severe needs that are unable to access more specialist services, as primary care practitioners are not equipped to treat those with more resistant forms of MDD.
This study 'Care pathways for people with major depressive disorder: a European Brain Council Value of Treatment study' was published in European Psychiatry.
Tags:
depression - Novel Therapeutics -
By
NIHR Maudsley BRC
at 11 Jul 2022, 16:55 PM
Back to Blog List